Olivia Belle Kirkpatrick is a mixed media artist who is originally from the Big Island of Hawaii.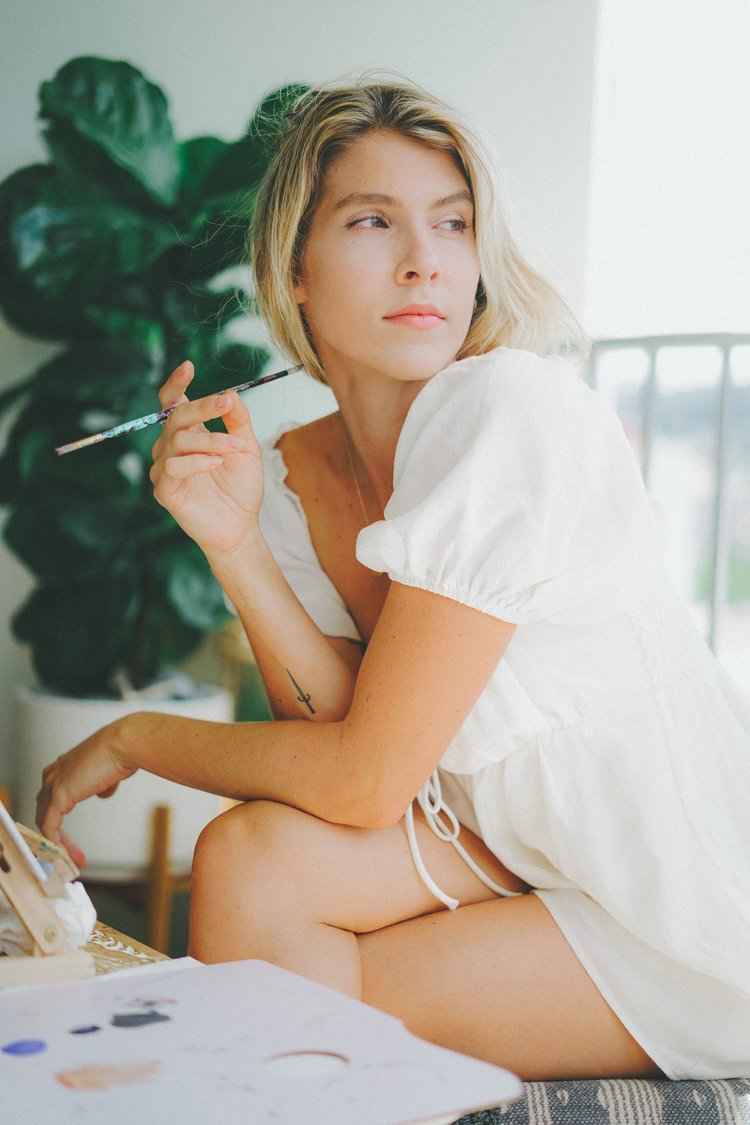 Daughter of John and Vera Kirkpatrick, who are fine Art Gallery owners for over thirty years, Olivia found inspiration from a young age when visiting her parents store. Always dreaming of becoming an artist herself, Olivia started creating her own paintings at the age of 14. She went onto college at Point Loma Nazarene and University of Hawaii, with a BA in Communications Media Art. Olivia found her passion for art again in her twenties and decided to pursue her full time career as an artist after completing a program with the Milan School of Art in 2021. She now resides in Oahu, Honolulu.
Olivia believes that creating more beauty in the world is her life purpose. She is inspired by the infinite beauty of nature. The artist captivates her viewers with a pathway to the light in her paintings. She believes that the light will always guide the way. Represented in a dreamscape setting, her paintings bring a spiritual world into reality.