Wang Ge "Pearl" was born in 1969 in Langfang, a small city near Beijing, China. Her father, Wang Zai, was a published artist and a well-known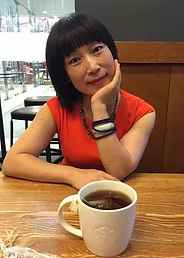 local calligrapher. Influenced by her father at an ealy age, Ge learned to draw and to appreciate the traditional Chinese culture.
In 2007, Ge was introduced to an ancient "Cloisonne" style of painting which was originally developed during the Byzantine Empire, and later perfected in China in the Yuan Dynasty (1279-
...
READ MORE