A CANVAS GICLÉE (pronounced jee-CLAY or zhee-CLAY, a French word) is a process by which high-quality reproductions of an original piece of art are printed directly onto canvas using an ink-jet printer.
An ENHANCED GICLÉE, sometimes also called an Artist Proof (AP), means that the artist took the canvas giclée and then painted on top of the print, adding their own brush strokes to make the giclée personal and unique.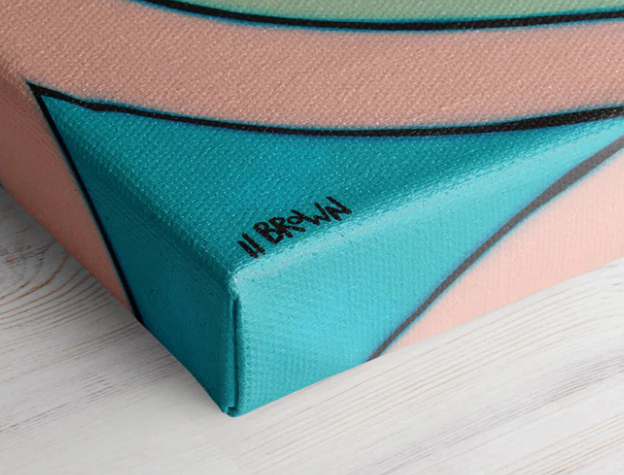 GALLERY-WRAPPED (GW), also known as museum-wrapped, is a method of stretching an artist's canvas (an original or a giclée) so that the canvas wraps around the sides of the stretcher bar so that the piece can be displayed without a frame.
A LIMITED EDITION (LE) Giclée is only produced up to a specific number set by the artist, such as only 100 giclées or 10 Artist Proofs, before the giclée becomes unavailable. As opposed to an OPEN EDITION Giclée (OE), which has no limit. LE Giclées are also SIGNED & NUMBERED (SN) by the artist.